Precision, power and zero problems.
Our metalcutting software takes care of everything,
with no possibility of errors.
Esautomotion offers a full suite of turn key software for VIS-600 and 800 CNCs designed for sheet metal cutting machines. Powerful and reliable, it allows the use of all cutting technologies (Laser, Plasma, Oxy, Waterjet, Drilling) with 3- and 5-axis machines and for tube cutting.
Esautomotion's unique FLED (Fast LEearning Design) philosophy allows the creation of simple and intuitive interfaces, greatly facilitating the work of the machine operator.
Features and functionality based on processing: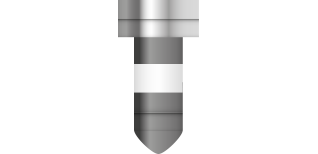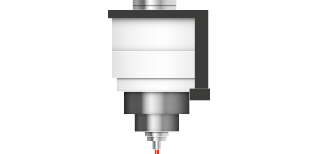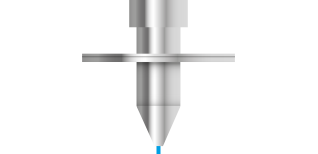 Plasma
Dedicated HMI
Interface to all the main brands of plasma generators (Hypertherm, Thermal Dynamics, Cebora, Kjellberg) with manual and automatic gas consoles.
Easy 3-axis and 5-axis bevel cutting management
Graphic display of the cutting part program
Possibility of zoom, retrace, pause
Rotate origin functionality
Possibility to manage up to 4 gantry on the same machine
Manage in real time the correct cutting height thanks to the use of the arc voltage measurement using the HTC card made by Esautomotion.
Turn key solution for combined machines that combine plasma, waterjet, oxy and drilling technologies on the same system.
Complete management of tube / profile cutting technology, both in 3 and in 5 axes
Possibility of managing anthropomorphic robots.
Post processors available to the main Cad Cams
Laser
Dedicated HMI
Interface to all major brands of laser generators (IPG, Nlight, Raykus, Rofin) and laser cutting (IPG, Precitec, Turmpf, Raykus, Laser Mech)
Analog and digital interface to the valves for the management of gas flows
Complete suite for the management of laser technology such as fly cut, ping pong, fast cut or frog jump functions
Management of high speeds and accelerations
Different types of pallet change managed
Laser bevel cutting also with double head on the same bridge
Pipe cutting management, in 3 or 5 axes, both combined with flat cutting and stand alone machines
Management of the automatic tool change procedure
Management of the sheet metal warehouse
Post-processors available to the main Cad Cam applications
Waterjet
Dedicated HMI
Interface to all major brands of high pressure pumps (KMT, Hyperhterm) or to high pressure pumps made by the manufacturer. Traditional, hybrid or full electric
Management of all processes dedicated to waterjet cutting such as pressure, abrasive management, trajectory management.
Possibility to manage 3-axis machines (with 4 dynamic axis for cutting compensation) or 5 axes
Pipe cutting management, in 3 or 5 axes, both combined with flat cutting and on stand alone machines
Volumetric compensations for cuts on uneven surfaces
Post processors available to the main Cad Cam applications
Drilling
Management of machines dedicated to drilling, on the flat sheet and on the profiles.
Interface dedicated to drilling and tapping tools
Management of the tapping process
Turn key solution for 3/5 axis drilling
Management of the various types of automatic tool change (revolver, linear, random)
Transfer
Multi-axis
bars
Configurable software for the management of the main transfer machines
Management of the rotary table
Management of ZUS multistations
Easy configurability
Spindle management with and without feed back
HMI remote control in different stations
Management of machines for working bars
Industry 4.0 Expansion:
Esautomotion modular solution
for the interconnected factory
4 additional application packs are available:
Data Logger
Production Manager
Production Tracer
Office Production Manager
to make the machines "Industry 4.0 ready" and  connectable to the internal wifi network,
according to various production realities: from companies
approaching the 4.0 world for the first time up to those already structured
Discover the full range of CNCs
and other Esautomotion products
to manage your machines with maximum efficiency